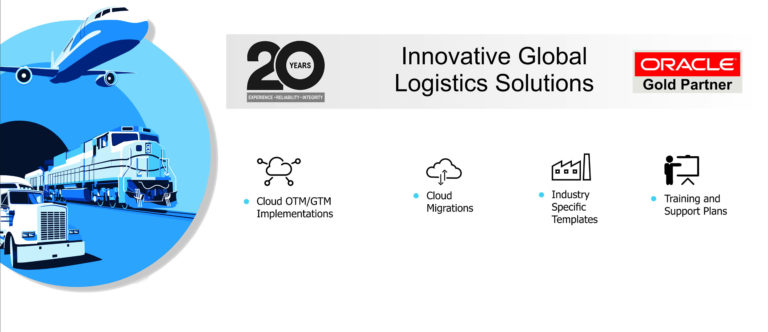 Oracle Announces Merging of OTM Release 21B into 21C
Atlanta, GA (January 27, 2021) – Through our partnership with Oracle, KSAP Technologies learned that the upcoming Oracle Transportation Management (OTM) Cloud release 21B will be merged with 21C. For those currently running OTM in the Cloud that means you will only receive 2 updates in 2021. The reason for the shift in release cycle provides Oracle the time required to move customers hosted on OPC to OCI Gen2. For those customers already hosting in Oracle OCI you will not be impacted by this hardware upgrade. In the communication received from Jim Mooney, VP of Development at Oracle he took the liberty of providing answers to the most common questions being based by customers related to this news. Here they are as provided by Jim at Oracle:
If I am already in OCI, will I get a 21B release? Answer: No.
What happens to the planned 21B features? Answer: They will come in 21C
When will 21C happen? Answer: Same period as every year – August, September, October.
When will the move to OCI happen? Answer: Likely in 21B timeframe – May, June and July.
Why are you skipping 21B? Answer: To not have multiple outages for OPC customers, reduce complexity and to put our full efforts towards the migration.
Oracle has a goal to get the hardware upgrade complete prior to peak shipping season later this year. Start planning now for a larger 21C release now.
About Oracle Transportation Management (OTM)
Oracle Transportation Management (OTM) provides a single platform for companies to manage all transportation activity throughout their Supply Chains. The solution allows companies to minimize cost, optimize service levels, and create flexible business process automation within their global transportation and logistics networks. Specifically designed to support the needs of both shippers and Logistics Service Providers (LSPs), OTM creates an information bridge across functional silos, geographic regions, languages, currencies, and business units. Combining ease of use with sophisticated and broad logistics functionality, OTM supports customers with basic transportation needs as well as those with highly complex logistics requirements.
About KSAP Technologies, Inc.
KSAP Technologies is a leading global provider of solutions and services for the Oracle Transportation Management community. KSAP has been providing services to new and old OTM users alike for over 20 years innovative global logistics solutions for the OTM implementation space. KSAP was the first OTM Cloud-Certified Oracle partner in both North America and Latin America. KSAP has presence in North America, Latin America, Europe and Asia with over 100 successful OTM implementations and migrations for  customers such as CarMax, AT&T, GE Power and Penske Logistics. For more information, please visit https://otmnow.com/.
##