Elevate Your Supply Chain with KSAP Technologies: Your Project44 Implementation Partner
Are you ready to take your supply chain to the next level? Look no further. At KSAP Technologies, we are thrilled to announce our partnership with project44, the industry leader in supply chain visibility. Together, we are poised to transform your supply chain operations through seamless project44 implementations.
Why Choose KSAP Technologies for Your Project44 Implementation?
Expertise That Delivers Results
With our deep-rooted experience in the logistics industry, spanning over two decades, KSAP Technologies has been a trusted provider of Oracle Transportation Management (OTM) solutions and services. Our team of experts understands the intricate details of OTM, making us the ideal partner to bring project44's cutting-edge visibility solutions to your organization.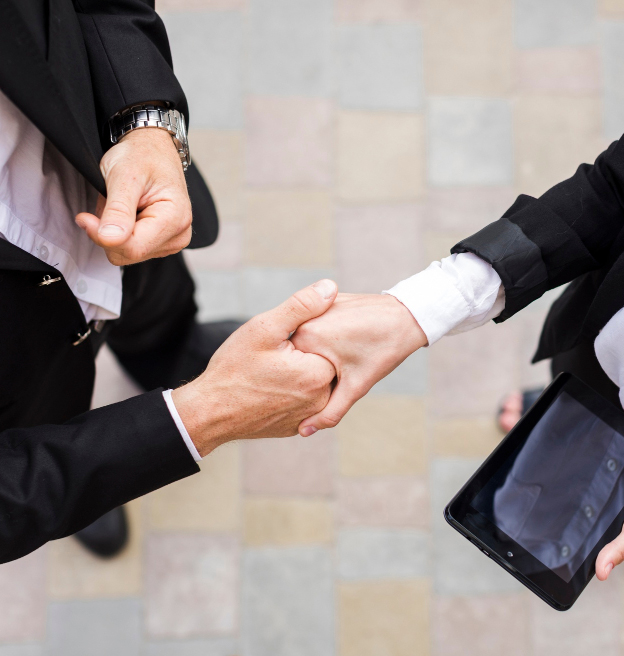 Tailored Solutions for Your Unique Needs
At KSAP, we don't believe in one-size-fits-all solutions. Every business is unique, and so are its supply chain requirements. Our approach is centered around understanding your specific needs and objectives. We work closely with you to tailor project44's solutions to fit seamlessly into your supply chain ecosystem, ensuring maximum efficiency and ROI.
End-to-End Support
Our commitment to your success extends beyond implementation. We provide end-to-end support, from planning and execution to ongoing management. We're here to ensure your project44 implementation is a smooth, hassle-free experience, and we'll continue to support you as your supply chain evolves.
The Power of the Project44-KSAP Partnership
By partnering with KSAP Technologies for your project44 implementation, you gain access to a wealth of expertise and resources that will revolutionize your supply chain:
Enhanced Visibility: project44's supply chain visibility platform is renowned for its capabilities. When implemented by KSAP, you can expect heightened visibility into your operations, ensuring you're always in control.
Cost Optimization: Our expertise ensures that you get the most value from your project44 investment, optimizing your supply chain processes and reducing unnecessary costs.
Improved Efficiency: Say goodbye to inefficiencies. With project44 and KSAP working together, your supply chain will become a well-oiled machine, delivering products and services faster and more reliably.
Industry-Specific Solutions: We understand that different industries have unique challenges. KSAP and project44 work collaboratively to provide industry-specific solutions that address your specific pain points.
Get Started Today
The partnership between project44 and KSAP Technologies represents a game-changing moment in the logistics industry. Together, we offer a comprehensive suite of solutions that empower your supply chain with unprecedented visibility and efficiency.
Don't wait to elevate your supply chain. Contact KSAP Technologies today, and let's embark on a journey to transform your operations. Our team is ready to discuss your project44 implementation needs and customize a solution that works for you.
Your supply chain's future begins here, with KSAP Technologies and project44.
CALL TO ACTION Contact Us to learn more about how we can transform your supply chain.
Learn more about the services KSAP can offer.