Elevate Your Oracle Transportation Management with KSAP Application Managed Services
At KSAP Technologies, we understand that a smooth-running Oracle Transportation Management (OTM) system is critical to your business operations. That's why we offer comprehensive Application Managed Services (AMS) designed to ensure your OTM, whether On-Premise or in the Cloud, the experts are here to support you.
Our Comprehensive AMS Offering
Incident Management
Problem Management and SLA-Based Preventive Maintenance
When issues arise, you need swift and effective incident management. KSAP's Incident Management services cover everything from detecting and recording incident details to resolving them as quickly as possible. Our process includes matching incidents against known problems, identifying root causes, prioritizing incidents based on impact and urgency, and escalating when necessary. We maintain a Knowledge Base, analyze historical data to prevent future incidents, and even liaise with third-party application vendors if needed. Our comprehensive Incident Management services ensure your system stays in peak condition.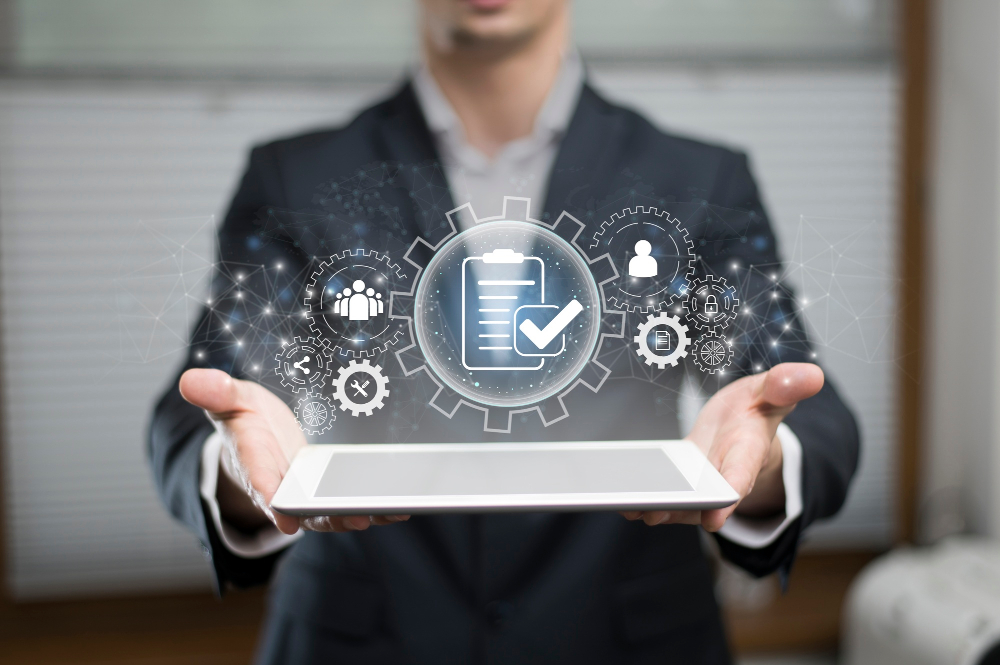 Severity Levels
We provide clear severity level guidelines, ensuring responsible and reliable services. The severity levels include:
Severity 1: System Down – Immediate response with resolution worked on promptly.
Severity 2: High Impact – Responded to within 1 hour, with corrective actions taken within 6 business hours.
Severity 3: Degraded Operations – Responded to within 3 hours, with corrective actions within 3 business days.
Severity 4: Minimal Impact – Responded to within 4 hours, with resolution time determined by the user.
Minor Enhancements
Design and Development of Small Solution Enhancements
Sometimes, small enhancements can make a big difference. KSAP's Minor Enhancement (ME) services cover configuration and development activities that require less than 40 hours of consulting effort. Whether it's solution design, data loading, user setup, report changes, or workflow configuration, we've got you covered. If your request doesn't fit within an ME, we'll work with you to create a separate Statement of Work (SOW) for larger projects. Continuous collaboration ensures your requirements flow smoothly through the ME process.

Quality Assurance
Functional, Regression, Stress Testing, and Automated Testing
Quality is non-negotiable. Our Quality Assurance services encompass functional, regression, stress testing, and automated testing to guarantee that your OTM system operates flawlessly. We leave no room for errors, ensuring that your system performs reliably under any circumstances.
Infrastructure Management
Application & Server Management and Monitoring
Your IT infrastructure is the backbone of your OTM system. KSAP provides comprehensive infrastructure management services for OTM On-Premise as well as PaaS solutions, ensuring that your applications and servers run smoothly. We monitor your infrastructure, address issues promptly, and keep your system in peak condition.
Partner with KSAP for Reliable Application Managed Services
At KSAP Technologies, we don't just offer services; we provide peace of mind. Our commitment to excellence, meticulous incident management, agile minor enhancements, rigorous quality assurance, and vigilant infrastructure management ensure that your OTM system consistently meets and exceeds your expectations.
Our proven track record and dedication to our customers make us the ideal partner for managing your Oracle Transportation Management system. Don't leave the performance and reliability of your OTM to chance. Contact us today to explore how our Application Managed Services can elevate your supply chain operations.
Contact Us to discuss your specific needs and take the first step toward a more efficient and reliable Oracle Transportation Management system
Learn more about the services KSAP can offer.