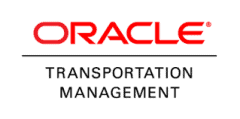 Atlanta, GA (July 22, 2020) – TruckerCloud announced today that its freight visibility software is fully integrated with OTM (Oracle Transportation Management), Oracle's TMS (Transportation Management System). This integration was managed by Oracle partner KSAP Technologies, Inc.
TruckerCloud became an Oracle Gold Level Partner in June 2019 under its previous brand name, Tranzlogix. More recently, KSAP Technologies was instrumental in integrating TruckerCloud with OTM, Oracle's transportation management system. KSAP assisted in setting up the OTM integration infrastructure, including ensuring that data about trucks, drivers, location and speed is pulled from TruckerCloud to sync seamlessly with OTM's data about shipments and loads.
Now that TruckerCloud is fully integrated into OTM, Oracle's transportation management customers may view real-time freight visibility data within OTM's system. OTM was already a single platform where its customers could manage all transportation activity; now there are additional ground transportation data points available.
"Our partnership means that Oracle OTM customers have access to a new level of detail about where their trucks are at any given point in time," said Asir Justifus, Founder and Chairman of TruckerCloud. "The data, which comes from ELDs, ensures that every party in the logistics industry can instantly see exactly where a load has been and where it is now."
"Our strategic partnership with TruckerCloud adds to KSAP's OTMNow Connect platform, providing OTM customers a seamless connector to rapidly integrate with the transportation carrier ecosystem without the need for any custom development," said Alpesh Purohit, CEO and Founder of KSAP Technologies. "By creating the OTMNow TruckerCloud Connector, OTM customers can have real-time freight visibility in addition to the existing milestone-based events."
About Oracle Transportation Management (OTM)
Oracle Transportation Management (OTM) provides a single platform for companies to manage all transportation activity throughout their Supply Chains. The solution allows companies to minimize cost, optimize service levels, and create flexible business process automation within their global transportation and logistics networks. Specifically designed to support the needs of both shippers and Logistics Service Providers (LSPs), OTM creates an information bridge across functional silos, geographic regions, languages, currencies, and business units. Combining ease of use with sophisticated and broad logistics functionality, OTM supports customers with basic transportation needs as well as those with highly complex logistics requirements.
About TruckerCloud
TruckerCloud is a pioneer in trucking solutions and supply chain management. A technology innovator, TruckerCloud's cloud-based platform provides unprecedented, real-time freight visibility to shippers, carriers, brokers, and others in the trucking and transportation industries using a flexible ELD- and API-based visibility gateway. The patent-pending digital, permission-based carrier onboarding capability makes it simple to add new carriers and brokers. The system is already integrated with over 70 ELDs, which covers 80% of carriers in the market. TruckerCloud, formerly Tranzlogix, is headquartered in Atlanta, GA. For more information, please visit www.truckercloud.com.
About KSAP Technologies, Inc.
KSAP Technologies is a leader in providing innovative global logistics solutions for the OTM implementation space. KSAP was the first OTM Cloud-Certified Oracle partner in both North America and Latin America. Using its OTMNow platform, KSAP enables rapid new OTM Cloud Implementations and Migrations from On-Prem to OTM Cloud. The OTMNow QA Automation set of testing and automation tools provide reliable and repeatable quarterly Upgrade Certifications for new versions of OTM. KSAP has presence in North America, Latin America, Europe and Asia with nearly 100 successful OTM implementations and migrations for customers such as CarMax, AT&T, GE Power and Penske Logistics. For more information, please visit https://otmnow.com/.